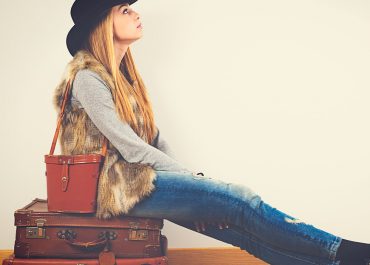 As I stood ringing in the new year of 2020, I never could have imagined what it had in store for us. As a travel agent I was so excited to see where the new year would take all of us in travel. The industry was at an all-time high. People were enjoying exploring new places and checking items off of those bucket lists. I loved it. As my family and friends can testify, I LOVE thinking about travel, chatting about travel, researching travel, and exploring new places. But I absolutely LOVE visiting with clients about their travels, finding just the right trip for them and helping to make those dreams come true.
About January the news reports of the virus were just starting to pop up in the news feed and while they were alarming it seemed pretty far off and out of touch.  By February, I had clients going to Asia that I was starting to worry for but just monitoring.  By early March the travel agency was starting our first cancelations and rebooking's.  It all hit us about 3 weeks before the craziness was catching on in the US.  By mid-March we were making the decision to close the office and start working remotely.  April and May have been many hours of waiting on hold with vendors, emails with vendors and clients, and a guessing game of when to rebook.  One of our agents had a 7.5 hour hold/call time with Carnival alone.  Canceling each of these trips is sad for us.  These are our client's dreams.  These were senior trips, grandparent trips, honeymoons, weddings, bucket list trips, memorial trips, Disney trips they saved for years for, Alaska cruises, girls trips, romantic getaways, and the list goes on.  To say that the last 2 months have been discouraging would be an understatement.  As the rest of the world, we have been on a roller coaster of emotions and fears for the future. 
To be honest, we don't really know what the future will hold for opening back up travel.  It might be some time before international travel is available again.  Domestic travel in the US looks more promising for this summer but until each state is able to reopen and sustain the new changes it will be a constantly changing industry. 
Canceled trips:
We are helping clients in many different ways.  If you had a trip booked and it had to be canceled, we are working to get you refunds and credits as we can from our vendors.  This has been an unprecedented event for the ENTIRE travel industry and it has been a struggle to get ahold of some vendors and they are all overwhelmed at the moment.  It has been more of a marathon than a sprint right now but be assured, we are working hard to do our best for our clients. 
Current trips:
If you have a current trip for some time in 2020 that hasn't been canceled yet, please know that we are keeping an eye on these.  We are monitoring as changes are made and will be in contact as needed.
Future trips:
We know that times are unsure and scary right now.  We are working hard to keep an eye on it and when you are ready, we are ready to help you find the perfect trip.  Maybe right now you are just dreaming for 2021 or 2022 and would like to start looking at options.  We can't say for sure when travel will rebound but we know that it will.  All of those amazing places on our bucket list will eventually be a possibility again.  The travel industry will rebound.  Many vendors are offering great promos for future travel.  Now is a great time to start planning for that. 
Please let us know how we can help.  We can't wait to get you traveling again!