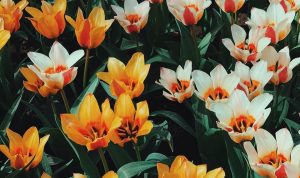 Your European river cruise explores breathtaking springtime scenery, as well as the amazing diversity of original beer styles in Belgium and the booming beer scene in Holland. This Tulip Time river cruise for beer enthusiasts begins in Amsterdam. This 700-year-old city offers an abundance of classic architecture, cafés, and restaurants to explore. You'll sail through Rotterdam's harbor, said to be the world's busiest port, visit the incredible Keukenhof garden—known as the "Garden of Europe." If available, you may also choose an excursion to the city of Gouda, famous for its cheese and other specialties.
Next, sail to Antwerp, Belgium's second-largest city, combining ancient buildings and monuments with modern architecture. Later, get to know the famous Belgian beer in a local brewery. In Ghent, Belgium take a canal boat tour which will take you to a local brewery to learn how the local beer is produced.
You'll visit Middelburg, Holland—a historically important trading city—and see its gothic Town Hall, Abbey Tower, and bustling Market Square. No trip to Holland is complete without a visit to the technical miracle that is the 6-mile-long Delta Works barrier, constructed after the floods of 1953.
This beautiful and historic springtime Holland river cruise vacation concludes with more time to explore Am-sterdam, including a canal cruise along the elegant grachten lined with homes from Amsterdam's "Golden Age." You'll have the opportunity to taste delicious Dutch beers, and a knowledgeable Beer Expert will cruise with you to provide lectures, beer-tasting, and food and beer pairings for a memorable Holland and Belgium River cruise experience.